About Us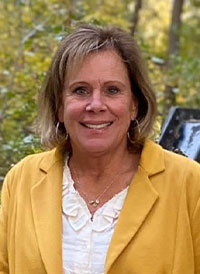 Total Prevention is committed to the health, vitality, and well-being of our customers. Through our own personal trials, we have come to know that God's plants do have a purpose for man on this earth. Each one, with it's unique qualities, has specific medicinal purposes for healing and for building the body-without the side effects of drugs. We use only the finest and purest ingredients available, either organic or wildcrafted in their natural state. We oversee every batch ourselves, to ensure the highest quality. We use no alcohol. Our herbs are extracted in natural vegetable glycerine.
Janice Erickson, Owner of Total Prevention, Inc. is a Master Herbalist and Alternative Energy Therapist, studying in the field of natural ways of healing and prevention for many years. Taking natural herbs when conventional medicine didn't work for her healed her body and turned her life around. With this, she committed to help others heal themselves without surgeries and chemical drugs that are so damaging and detrimental to the body. With her gifts, talents, and knowledge, she founded Total Prevention, Inc. It has been her love and goal to teach others to learn how to "prevent" disease in their body. Many years of joy have come from watching others heal and take back their lives.
Janice has volunteered her time and talents extensively, helping and teaching thousands of people; one-on-one, and in many classes, how to reclaim their health. Janice and her husband have four beautiful children. They are all very active, strong and healthy, and they attribute their great health to their natural way of living.
Through Janice's own trials of herself and her family, she has come to know that good herbs and natural vitamins can make a difference in changing your physical condition, whatever it may be, and that changing your thought patterns can heal you permanently on all levels. Now it is time for you to take charge of your health! It is up to you to begin your path. You must do it. No one can do it for you. Create a new life-changing goal now - to start cleansing and rebuilding your body, and take back your health.
Click here to learn more about Janice's path to well-being, and her 5 Powerful Steps to Health.